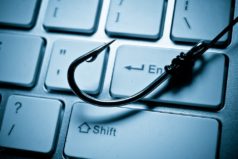 The crime of phishing occurs when someone communicates with another person through e-mail, text message or by phone in an attempt to convince the recipient to reveal sensitive information. The revelation typically leads to a theft or extortion.
New Jersey recognizes phishing as a computer crime. The crime typically involves deliberately accessing computer data, equipment, networks or online accounts without authorization for the purpose of criminal activity. Phishing may lead to state charges punishable by prison time and a fine upon conviction. Phishing may also lead to federal charges punishable with harsh penalties.
If you have been charged with a computer crime, theft or fraud based on allegations of phishing activity on your part, you need to obtain the help of an experienced criminal defense attorney right away. In New Jersey and within the federal government, specialized agencies have been set up to focus on enforcing laws related to computer crime and ensuring that those found guilty are punished.
The New Jersey criminal defense attorneys at the Law Offices of Jonathan F. Marshall defend clients against criminal charges throughout the state, including charges involving alleged computer crimes. Our law firm understands the criminal law pertaining to the misuse of computer technology. We know how to evaluate the application of the law to the facts in individual cases and use that to build a robust defense for clients.
Our lead defense attorney, Jonathan F. Marshall, personally represents clients accused of various computer crimes and illegal online activities. Mr. Marshall has been defending individuals accused of a variety of state and federal criminal offenses since 1993. Our team brings formidable qualifications to your legal defense, including:
Attorneys with more than 200 years of combined experience in courtrooms throughout New Jersey
Certification as criminal trial attorneys, which less than 2% of New Jersey lawyers have
A team with experience as prosecutors in charge of a Major Crimes Bureau, Special Operations Unit, Guns Task Force, Domestic Violence Unit and a Trial Division
A track record of having charges against our clients dismissed through preliminary motions and at the conclusion of trials
Extensive experience successfully defending clients from state charge in county courts across New Jersey and in U.S. District Courts in Trenton, Camden and Newark.
If you are charged with a phishing-related crime, the Law Offices of Jonathan F. Marshall can move promptly and aggressively to protect your rights. Contacting a phishing defense lawyer quickly may enable our defense team to stop an indictment from moving forward or ensure that charges are filed in state court and not federal court.
If you have been indicted or you know you are under investigation for a computer crime related to phishing, contact the Law Offices of Jonathan F. Marshall in New Jersey now. We have offices in Red Bank and across the state. Contact us online or phone (877) 450-8301 to set up a free initial legal consultation convenient for you.
What is Phishing?
Phishing is an attempt via computer communications to trick a victim into disclosing sensitive information, such as account login passwords, financial information or personally identifiable information, such as a Social Security number. In most cases, a phishing email presents a link and some text message that entices the recipient to open a malicious attachment that installs malware onto their computer.
The attack is called "phishing," pronounced like "fishing," because the perpetrator uses something attractive as bait to get the targeted party to act.
Phishing messages may be disguised as legitimate requests from widely patronized companies, such as Amazon or Microsoft. Perpetrators may send emails to thousands of individuals, hoping to hit on one recipient who has an account or does business with the named company and will make one fatal click of the mouse.
When it is successful, phishing meets the elements of common-law fraud in New Jersey:
A material misrepresentation of a presently existing or past fact such as the validity of a hyperlink
Knowledge or belief by the defendant of its falsity
An intention that the other person rely on it
Reasonable reliance thereon by the other person
Resulting damages.
Successful phishing for personal information often leads to identity theft, which occurs when someone uses someone else's personal information to pose as them to obtain goods, services or anything else of value in their name.
Phishing activity constitutes a statutory computer crime under the New Jersey Code of Criminal Justice.
Examples of Phishing
Often, phishing involves an email, which asks recipients to click on a link. At the link, a spoof website disguised as one the recipient would trust asks the recipient to either provide, confirm or update confidential information.
Phishing email generally expresses a sense of urgency, importance, or threatening situation regarding the recipient's account. Even without providing the requested information, the recipient's act of clicking on the link makes their computer susceptible to malware or other viruses, which can spy on computer activity or allow access to files or a total takeover of the computer system.
Examples of phishing include:
Spear phishing. This is malicious email sent to a specific person that has personal information about the person within it (name, employer, job title, role in the company) to make it seem authentic.
Business email spear phishing. In this approach, the email looks like it is from a professional superior where the recipient works, and it attempts to get them to transfer funds or sensitive information to the phisher.
Whaling. These are spear-phishing attacks aimed at high-level executives, which may include company financial or tax information to look authentic.
Smishing. This is phishing via SMS text messages.
Vishing. This is phishing via telephone voice message.
Angler phishing. This is phishing via social media posts, tweets.
Penalties for Phishing Crimes
Some states have statutes specifically addressing "phishing" as a crime. New Jersey has a series of statutes dedicated to computer crime.
Section 2C:20-25 of New Jersey's statutes makes it a crime to access, take, copy or use without authorization any personal identifying information or other information stored in a computer or computer storage medium. It is a third-degree offense to access the information or to do so while executing a scheme to defraud or to obtain services, property, personal identifying information or money from the owner of the computer or any third party.
It is a second-degree offense if the information obtained contains personal identifying information, medical diagnoses, treatments or other medical information concerning an identifiable person; governmental records or other information that is protected from disclosure by law, court order or rule of court; or has a value exceeding $5,000.
A third-degree offense is punishable by 3 to 5 years in prison and up to $15,000 in fines. A second-degree offense is punishable by 5 to 10 years in prison and up to $150,000 in fines.
Further, computer criminal activity under the statutes above becomes a first-degree offense if it results in a substantial interruption or impairment of public communications, transportation, water supplies, gas or power, or any other public service. A substantial interruption is one that:
Affects 10 or more structures, or
Lasts for at least two hours, or
Creates a risk of death or significant bodily injury, or
Causes damages in excess of $250,000, or
Causes significant bodily injury to any individual.
A first-degree offense is punishable by 10 to 20 years in prison and up to $200,000 in fines.
A person convicted of a computer crime must serve one third to one half of the full sentence to become eligible for parole if:
The victim of the crime is a government agency.
The defendant is sentenced for a first-degree computer crime.
Similar penalties may be applied for conviction under Section 2C:20-31 – Wrongful access, disclosure of information, which involves knowingly or recklessly disclosing or causing to be disclosed any data or personal identifying information accessed via computer without authorization.
If there are multiple charges, computer crimes cannot be merged. They result in separate judgments, sentences and fines, and there is an additional fine of $500 to $2,000 for each computer crime conviction, depending on the severity of the offense. The fines go into the state's Computer Crime Prevention Fund.
If a phishing attack is conducted over the internet and involves a widespread attack and/or a theft or fraud of considerable value, it may be charged as a federal crime, such as wire fraud.
Contact Our New Jersey Phishing Defense Attorneys Today
If you face criminal charges in New Jersey related to an alleged phishing attack or scheme, you need a strong, dedicated legal defense crafted by experienced N.J. computer crimes attorneys. The criminal defense team at the Law Offices of Jonathan F. Marshall is made up of former New Jersey prosecutors and public defenders who, as defense lawyers, have worked numerous computer crime cases.
Our seasoned New Jersey criminal attorneys can develop an aggressive and strategic defense to help you avoid punishment for phishing and related fraud or theft charges. Prosecutors must prove you have the knowledge and ability to conduct a phishing attack to gain a conviction, as well as the access and opportunity. We work with experienced computer professionals who help us uncover and explain the facts in computer crime cases, develop strategic defenses and testify as expert witnesses. We can get false charges dismissed. If you have made mistakes in your use of computers, we can negotiate the best possible outcome for you.
For a free initial legal consultation with an experienced NJ phishing defense attorney who can protect your rights, phone (877) 450-8301 or fill out our online form. We have multiple offices across New Jersey. Contact us today.