Virus and Malicious Software Distribution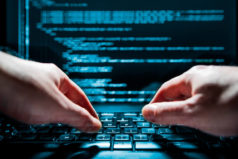 Tampering with someone else's computer with the intent to alter, damage, or disrupt its function with malicious software ("malware") or to spread a computer virus is a serious crime in New Jersey. Those convicted of this type of computer crime could spend 10 or more years in prison and be assessed a $150,000 fine. If you are charged under federal statutes, the potential penalties are likely to be more severe.
If you face charges of criminal computer activity involving malware distribution, you need to obtain experienced legal representation at your first opportunity. State and local law enforcement agencies in New Jersey and in the federal government have created specialized agencies and mounted a concerted effort to enforce laws pertaining to computer-related crime and punish perpetrators.
The New Jersey criminal defense attorneys at the Law Offices of Jonathan F. Marshall defend clients against computer-related criminal charges, including individuals arrested for distribution of computer viruses and malicious software. Our criminal defense attorneys have been defending individuals charged with a wide variety of state and federal crimes for decades. We were early to recognize the importance of evolving criminal law pertaining to the use of computer technology. We have the knowledge, analytical ability, and legal skills to provide a powerful and effective legal defense to a variety of computer crimes.
Formidable Qualifications To Your Defense
Certified criminal trial attorneys, a distinction held by less than 2% of New Jersey lawyers
Attorneys who have more than 200 years of combined experience in courtrooms throughout New Jersey
A legal team with knowledge gleaned from previous positions as prosecutors in charge of a Major Crimes Bureau, Special Operations Unit, Guns Task Force, Domestic Violence Unit, and a Trial Division
Extensive experience defending clients from state and federal charges
Established professional working relationships in N.J. County courts and U.S. District Courts in Trenton, Camden and Newark
A track record of having charges against our clients dismissed in trials and other proceedings.
If you are charged with a crime alleging involvement with computer malware distribution, the Law Offices of Jonathan F. Marshall can move aggressively to help you. Contacting us quickly may enable us to stop an indictment from moving forward or ensure that federal charges are filed in New Jersey state court instead of federal court.
If you have been indicted or you know you are being investigated for a computer malware or virus crime, contact the Law Offices of Jonathan F. Marshall now. We have offices in Red Bank and across the state of New Jersey. Phone (877) 534-7338 or contact us online to set up a free initial legal consultation convenient for you.
What is the Distribution of a Computer Virus or Malicious Software?
"Malware" is the abbreviated term for "malicious software," which refers to harmful computer programs that go by a variety of names depending on their structure and/or how they act.
Three Primary Types of Malware as defined by CSO (publication for IT security professionals)
Virus: a piece of computer code that inserts itself within the code of another standalone program and then forces that program to take malicious action and spread itself.
Worm: a standalone piece of malicious software that reproduces itself and spreads from computer to computer.
Trojan: a program that masquerades as something the user wants and tricks them into activating it so it can do its damage and spread.
Other Types of Malware to Avoid
Spyware: secretly gathering data designed to allow a hacker to spy on users.
Ransomware: obtaining remote control of the computer system or encrypting files demanding payment to reverse the encryption.
Phishing: malware installed through a disguised link emailed to an unsuspecting person, placed in a link or downloadable files on the Internet, or manually installed directly onto a targeted computer.
Variants Being Maintained
The New Jersey Cybersecurity and Communications Integration Cell (NJCCIC), a component of the N.J. Office of Homeland Security, maintains specific threat profiles and tracks more than 500 variants of:
Android malware
ATM malware
Botnets
Cryptocurrency-mining malware
Exploit kits
Industrial control systems (ICS) malware
iOS malware
macOS malware
Point-of-sale malware
Ransomware
Trojans
How New Jersey Defines a Malware Computer Crime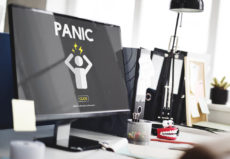 New Jersey consolidates several laws against criminal computer activity at N.J. Rev. Stat. § 2C:20-25. Under this statute, a person is guilty of a crime if he or she "purposely or knowingly and without authorization, or in excess of authorization" accesses or attempts to access and alters a computer, its data, software, systems, network, and services.
A portion of the statute makes it a crime if someone:
Alters, damages or destroys any data, database, computer, computer storage medium, computer program, computer software, computer system or computer network, or denies, disrupts or impairs computer services, including access to any part of the Internet, that are available to any other user of the computer services.
Computer Violations and Penalties
Violation of this offense, which could be charged in an alleged malware attack, is a crime of the second degree, which is punishable by 5 to 10 years in prison and a fine of up to $150,000.
The statute further makes access to computer software, systems, or services for the purposes of fraud, extortion, or theft a third-degree crime or a second-degree crime if the value of the data or money sought or obtained exceeds $5,000.
A third-degree offense in New Jersey is punishable by 3 to 5 years in prison and a fine of up to $15,000.
If a violation of either of these or other offenses under the statute causes damages or loss in excess of $250,000, significant bodily injury to any person, or a substantial interruption or impairment of public services such as communication, transportation, or supply of water or power, it is a crime of the first degree.
A first-degree offense in New Jersey is punishable by 10 to 20 years in prison and a fine of up to $200,000. Further, if imprisoned, the defendant must serve one-third to one-half of the sentence imposed before being eligible for parole.
If the victim of any crime under these statutes is a government agency, a prison term must be imposed, regardless of whether the defendant knew a government-owned computer was involved. Such a defendant must serve one-third to one-half of the sentence imposed before becoming eligible for parole.
If the victim of an offense under this statute is under 18 years of age, this is an added circumstance to be considered as the court determines the appropriate sentence.
Finally, computer crimes cannot be merged. Defendants face separate judgments, sentences, and fines for each charge filed. There is an additional fine of $500 to $2,000 for each computer crime conviction, depending on the severity of the offense. These fines go into the state's Computer Crime Prevention Fund.
Defenses for Virus and Malware Distribution Charges
You must act appropriately to defend yourself from charges of computer hacking and infecting a computer or computer system with a virus or other malware. You should decline to answer police questions related to the case and state clearly that you wish to speak to your attorney. Questioning is designed to tie you to facts, locations, and/or a timeline that substantiates your access to certain computers, devices, networks.
If you contact the Law Offices of Jonathan F. Marshall soon enough, we may be able to halt an improper prosecution based on false or faulty allegations and/or a flaw in a search warrant or another investigative tool used by prosecutors. If we cannot stop charges from going forward, we would work to ensure they are filed in New Jersey state courts rather than federal courts. Federal laws carry stiffer penalties than state laws.
Our defense strategy will depend on the facts of the case, the evidence against you, and our ability to counter the most damaging aspects of the prosecution's case. If the facts allow, we could seek to have charges reduced and filed under another section of the law that makes it a fourth-degree offense to access and recklessly alter, damage, or destroy computer equipment if the value of the damage does not exceed $5,000.
If we cannot get charges dropped or reduced, we can have computer professionals we regularly consult examine the forensic evidence against you while we work to undermine the government's "theory of the case."
Our goal is to resolve the case in the most favorable manner available to you. If a conviction would be your first criminal offense, you might be able to enter a diversionary program for nonviolent first offenders and have the charges dropped when you complete it.
Hire an NJ Malware Computer Crime Defense Lawyer
If you have been charged with a computer crime involving the release of a virus or other malware in New Jersey, you need experienced N.J. computer crime attorneys to defend you from the very real threat of prison time. There are numerous issues we can raise to call into question malware computer crime charges. Our cybercrime defense attorneys will work diligently to obtain the best possible outcome for your case.
Phone (877) 450-8301 or complete our online form today for a free legal consultation about mounting a defense for you.